IoT
Development
Do you want to experience amazing things and make your business and life easier? Our IoT development team is ready to understand your needs. The Internet of things is embedded with sensors, software, and other technologies for the purpose of connecting and exchanging data with other devices and systems over the internet.
When we talk about controlling several devices remotely, IoT provides us a solution and this is becoming the first choice for businesses and common people. On one side IoT is helpful to manage and control remotely regular in use devices while on the other side IoT is helping the business world with the enterprise level of solutions.
STPL has proven experience with developing smart solutions for a small to enterprise level of its customers globally. We have experts in IoT and have also adopted (AIoT) stands for artificial intelligence of things.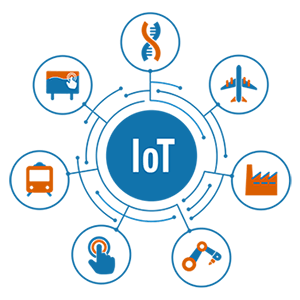 Key Benefits
Control several devices remotely even with help of your smartphone
Enhance productivity in your business
Provides strong security system
IoT Automation makes your home safer and smarter
Real-time analytics
IoT optimize Logistics and the Supply Chain
Useful in providing best customer services

Why STPL
STPL has firmware development experience which helps us to provide a faster solution.
Engineers at STPL keep on doing research work to change your world
World-class Lab for testing the developed applications.
We can undertake your project from any stage of development.
STPL is a CMMI-3 company where you work with true process oriented professionals.
Round the clock support by our team.