Electron Js
Development
Using JavaScript, HTML, and CSS, the ElectronJS framework, also known as Atom Shell, is one of the finest frameworks to build cross-platform-rich desktop applications. It supports Windows, macOS, and Linux operating systems. In the modern era, people are looking forward to a faster and easy-to-use desktop application that can be capable of managing heavy loads, and hence ElectronJS comes to mind as one of the best selections.
This framework is for a big level of application development. STPL has adopted this framework with its initial release and our programmers are updated with the latest and stable version.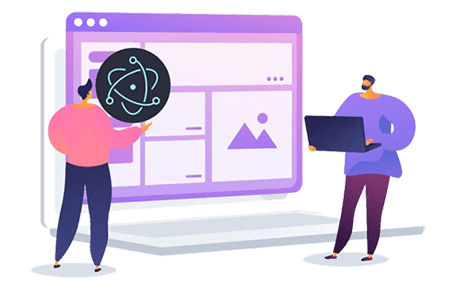 Key Benefits
Electron provides a high level of data security
It functions faster than native applications.
The electron can be used in both web and desktop applications.
There are automatic updates and convenient installers.
Best from the business point of view.
Its reduced cost and development time.

Why STPL
Proven experience using ElectronJS for web and desktop applications.
STPL had adopted this framework from the very beginning.
Developed enterprise-level desktop solutions and delivered on time.
Great record of repeat and happy clients.
Open to work in your business time.
Committed and highly motivated team.